More than 25000sqm of indoor, air-conditioned commercial space equipped and catered for the comfort of the visitor.

Strategically located on the tip of the Desert Road, at the junction linking with the King Hussain Airport road. It is easily accessible both to visitors coming from outside Aqaba and from the city. The mall is only 5 minutes from the beach and hotels area by car.

Offering all kinds of products for each family member, in addition to house requirements of both furniture and accessories plus a international standard supermarket considered to be the most modern and the biggest in Aqaba.

A FREE hourly shuttle service is available everyday (except Tuesdays) from the hotels area to the mall and back.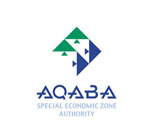 .